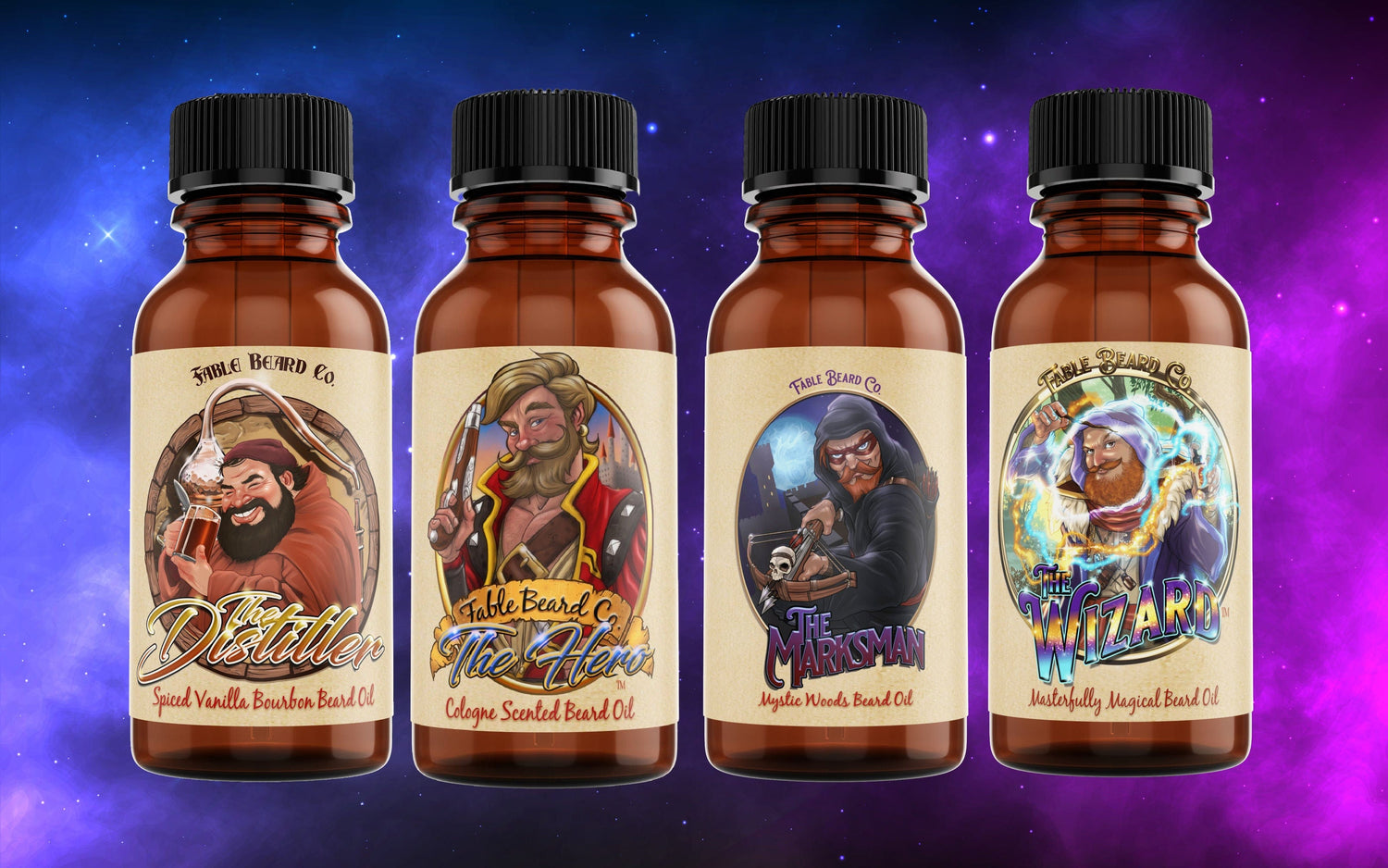 Step #1 To Your Best Beard - Beard Oil
Many men experience itching and irritation during the early stages of beard growth, which can be uncomfortable and distracting.
Our beard oil improves beard health and strength. It moisturizes and is full of vitamins. Death to beard itch!
Shop Beard Oil Now
Step #2: Make your beard super soft with Beard Butter
A hard brittle beard is often dry, dull, and prone to breakage, making it difficult to style and shape.
Our beard butter is very special. It helps keep your beard strong and healthy. It's made from 5 special butters that help your beard grow and feel soft. It's like magic for your beard!
Shop Beard Butter Now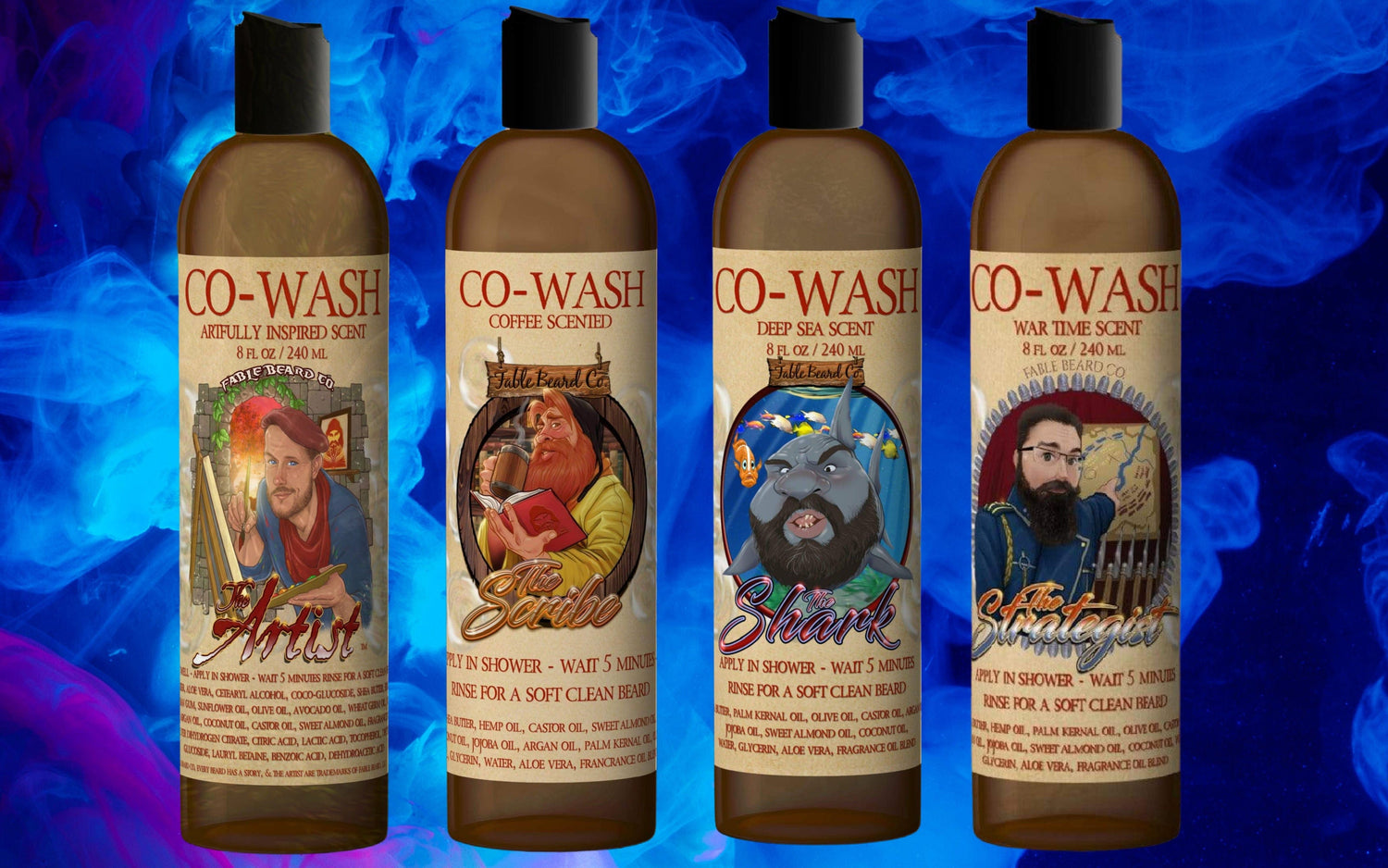 Step 3: A Clean Beard Is A Healthy Beard - Beard Conditioner
A dirty beard can be itchy, uncomfortable, and unsightly, and can also lead to skin irritation and acne.
Our Beard conditioner will help to keep your beard clean, soft, and healthy, while also promoting healthy hair growth. Removing dirt and grime from the beard, reducing the risk of skin irritation and acne. Super clean, super beard!
Shop Conditioner Now
Let customers speak for us
The Dollmaker - Buttered Rum & Butterscotch Beard Oil
Dogman
Smells so good makes you hungry
Satisfied customer
Title: A Game-Changer for Beard Care!
Rating: ⭐⭐⭐⭐⭐
I've never been one to pay much attention to my beard compared to my hair, but recently, something prompted me to give it a shot. That's when I stumbled upon Fabled Beard Oil and Wax, and let me tell you, it's been a total game-changer.
At 30 years old, I had never realized the importance of proper beard care until I tried this product. The difference it's made in my beard's appearance and overall health is astounding. Not only does it smell fantastic, but it also leaves my beard feeling incredibly soft and manageable.
The Fabled Beard Oil and Wax have become an essential part of my daily routine. It's easy to apply, and a little goes a long way, making it worth every penny. I can confidently say that this product has converted me into a believer in the power of beard care, and I won't be going back to neglecting my beard anytime soon.
If you're looking to level up your beard game, give Fabled Beard Oil and Wax a try – you won't be disappointed!
My new fave
I loved this smell so much I purchased a second subscription. It is definitely my favorite scent by Fable so far.
My most favorite scent yet.
Super crisp yet not too strong and lasts all day!
A blast of cinnamon and spiced vanilla
Hands down one of my favorite scents so far you definitely need to keep this one in Rotation. A great scent for fall all the way into winter. It has just the right amount of cinnamon to warm the skin without feeling like a burn.
Happy customer
I like every scent I have from this company period
Made for Strongman
As someone who trains to be a strongman, this scent is perfect for hitting that extra heavy set at the gym. Great Products, great business, great everything!!
The September Fragrance, The Count, is "berry" delightful.
Now that I am done with the pun. The initial smell of the Count is phenomenal. I really enjoy it, with a variety of berry and fruit scents, it is delectable to smell. My only point of sadness is that it only lasts about 2 hours before I can no longer smell it.
My savior!
Highway hunter is fantastic. A little heavy on the spice when first applied similar to the Camper but not as intense. Mellows out into the other scents quite nicely, IMO.
Blood orange is amazing
I've heard about the Psycho scent online. Everyone seemed to love it, but it's a seasonal, limited edition scent. I was able to get some this year and it was fantastic. The blood orange base is a great scent and I encourage you to pick it up if you can.
Time for harvest
Bought this with very little expectations as I'm new to the beard care routine thing. Glad I bought this. It smells great has definitely started to have a softness to my beard without the itchiness that kept me from the beard thing for a long time. I'll be sad to see it go after the seasons over. But I'm now a customer for life
this one is a keeper
Love this sweet scent. makes me hungry just wearing it